This year we began the
Elf on the Shelf tradition. It's popularity is spreading like wild fire. In case you haven't heard of it or you've heard of it but don't know about it, here's the scoop. The elf "appears" every year and is around on a mission from Santa to find out if the children are behaving. The children can name him and can talk to him but he can't talk back to them (are you surprised?) and they aren't allowed to touch him.
Our elf appeared while we were out getting our Christmas tree the day after Christmas. He came from Santa with a book, which we eagerly read. The book instructs you to name him, so we gave him the name Eddie. Isn't that cute? I love our kiddos so much.
Anyway, Eddie likes to roam around the house. I've got to tell you, I was a little skeptical about the elf. I was a little scared that they would figure out that he wasn't really moving, but so far, they are over the moon for Eddie. They absolutely think that he is moving on his own and it is so fun to watch them. When he "moves" one of the children announces to the other that "Eddie's moved" and then the other instantly drops what they are doing to join their sibling on the hunt for Eddie.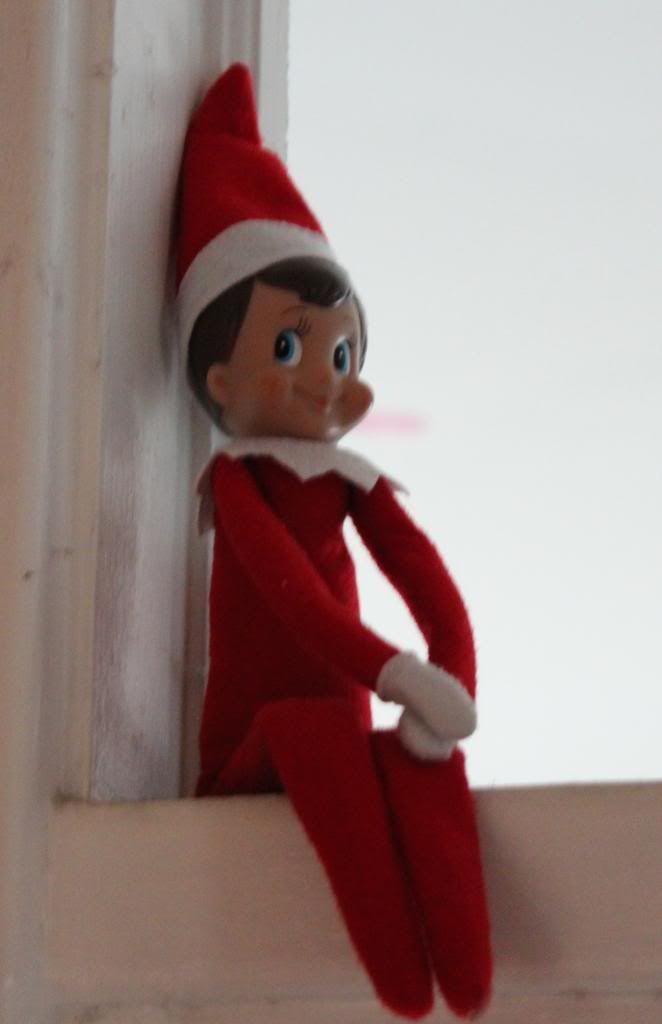 Here's Eddie in Cal's transom window.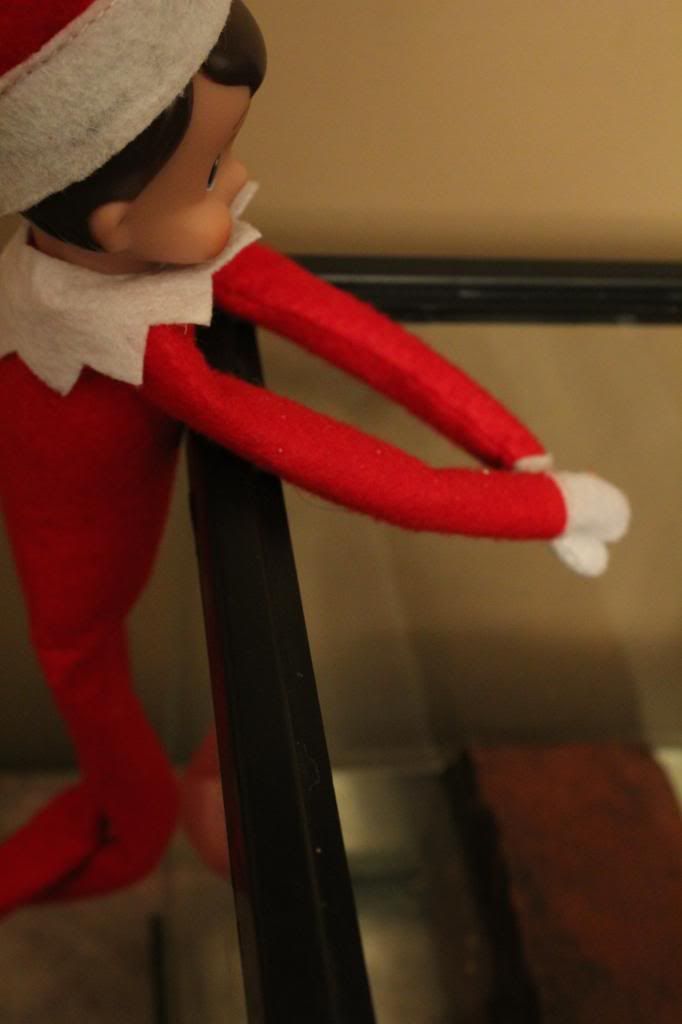 Eddie's checking out the turtles
Here's Eddie from a different angle...he's just "hanging out" by Susan and Anakin, the sleeping turtles.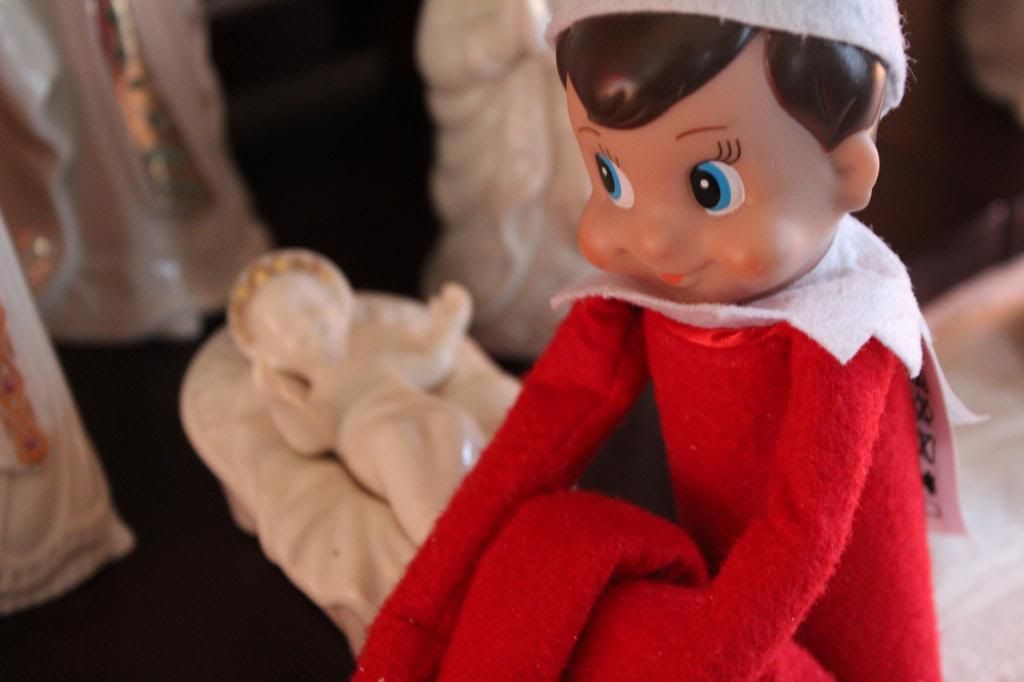 Love this one. Here's Eddie telling Jesus stories. The kids told me that babies love stories so Baby Jesus must have loved stories...pretty neat to think about =)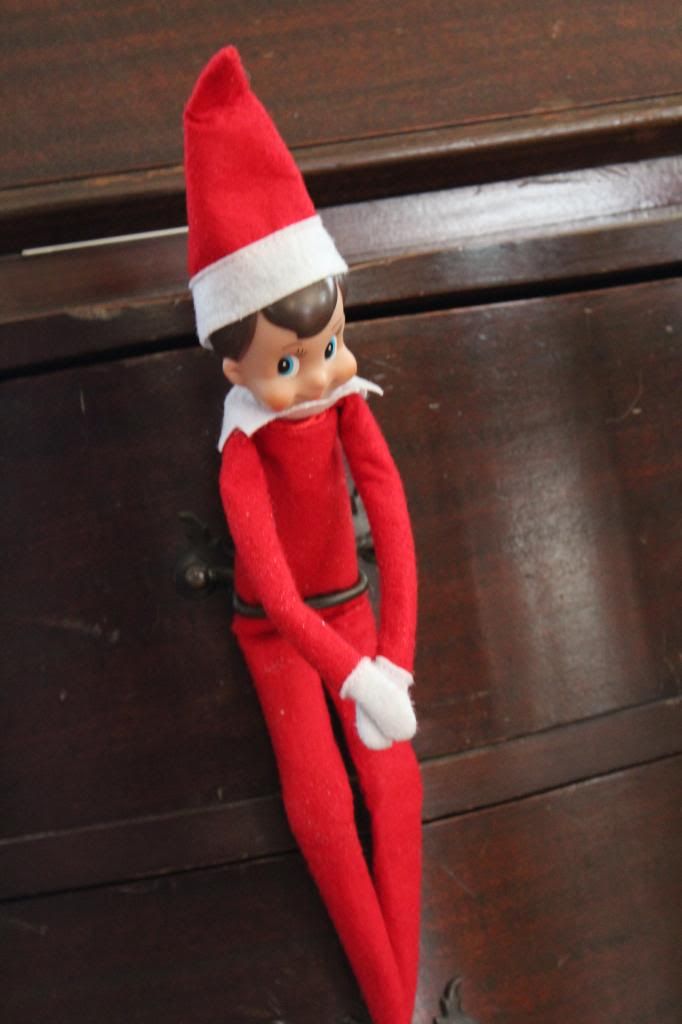 In a handle on our secretary.
Marshmallow bubble bath. Love this one =)
All of the little people nativity pieces listening to Eddie tell stories. Evidently Eddie is quite the story teller.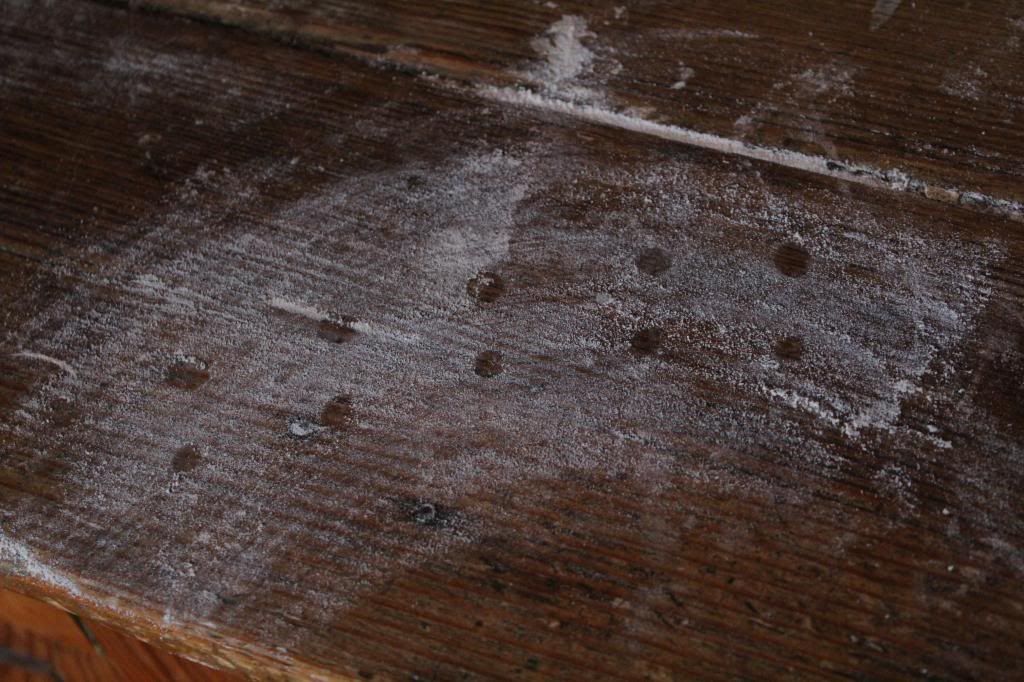 Had to show you this one too. Eddie was in my mixer one time and he left these footprints in some flour when he moved. The children are now absolutely convinced that he walks around our house :)
We are having so much fun with Eddie and I just can't wait for it to continue! Are you doing an Elf on the Shelf this year? Please let me know what fun things your Elf has done :) You can buy your own elf here.
You get yourself one, I have one, we'll swap elf stories, it will be grand!
Note: This blog contains affiliate links. You can read my full disclosure policy here